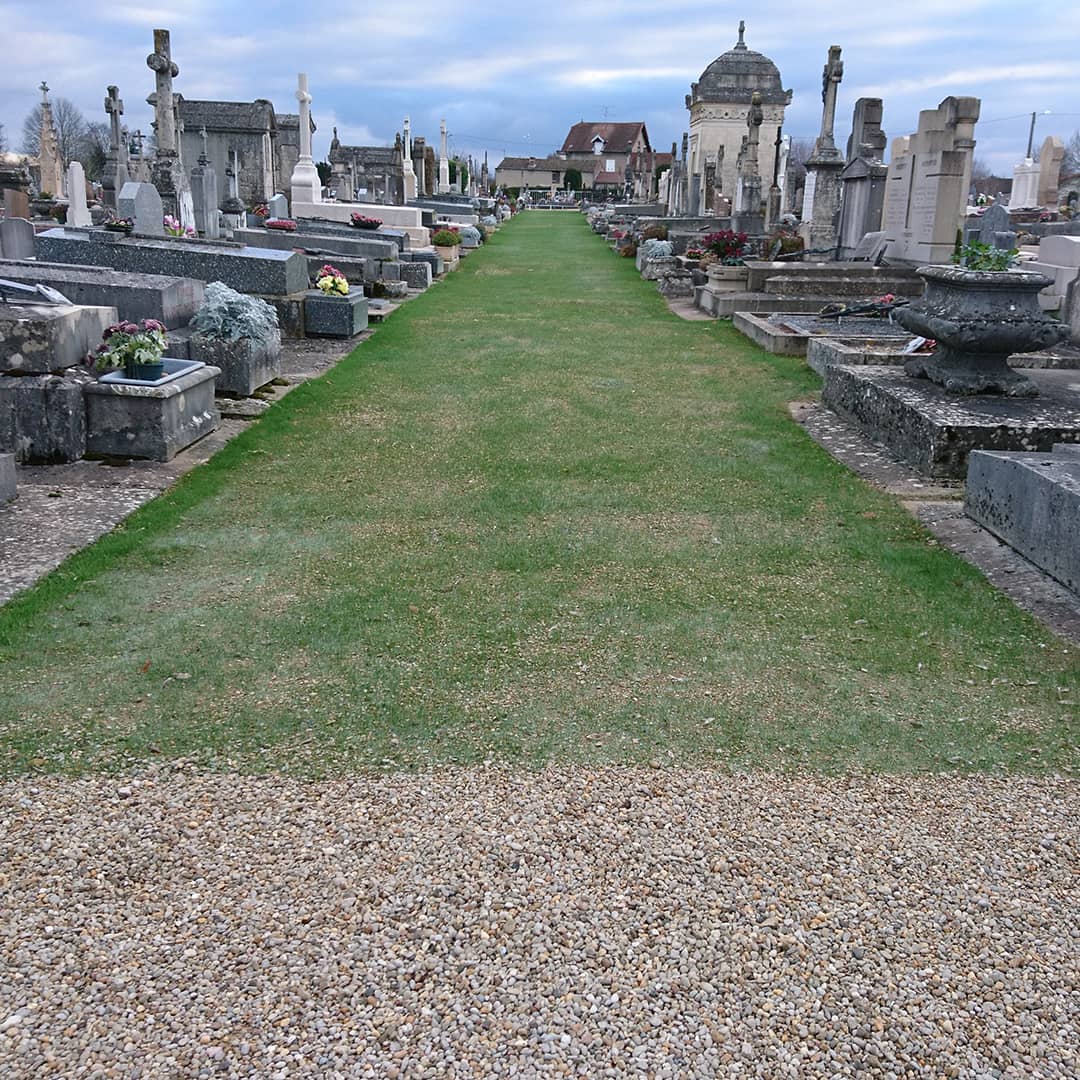 ---
Embellishment and Green Area Management offering an alternative to the use of phytosanitary products. Management of porous surfaces through the implantation of a « chosen » vegetation.
Example : Parking areas, 'foot of wall', graveyard alleys, footpaths and walkways
Benefit of Hydromulching against traditional methods : No need for soil preparation, so no growth of dormant, unwanted and/or allergenic species. During the same seeding application the seeding complex adds ingredients that compensate deficiencies of the substrate and limits the risk of wash-out.