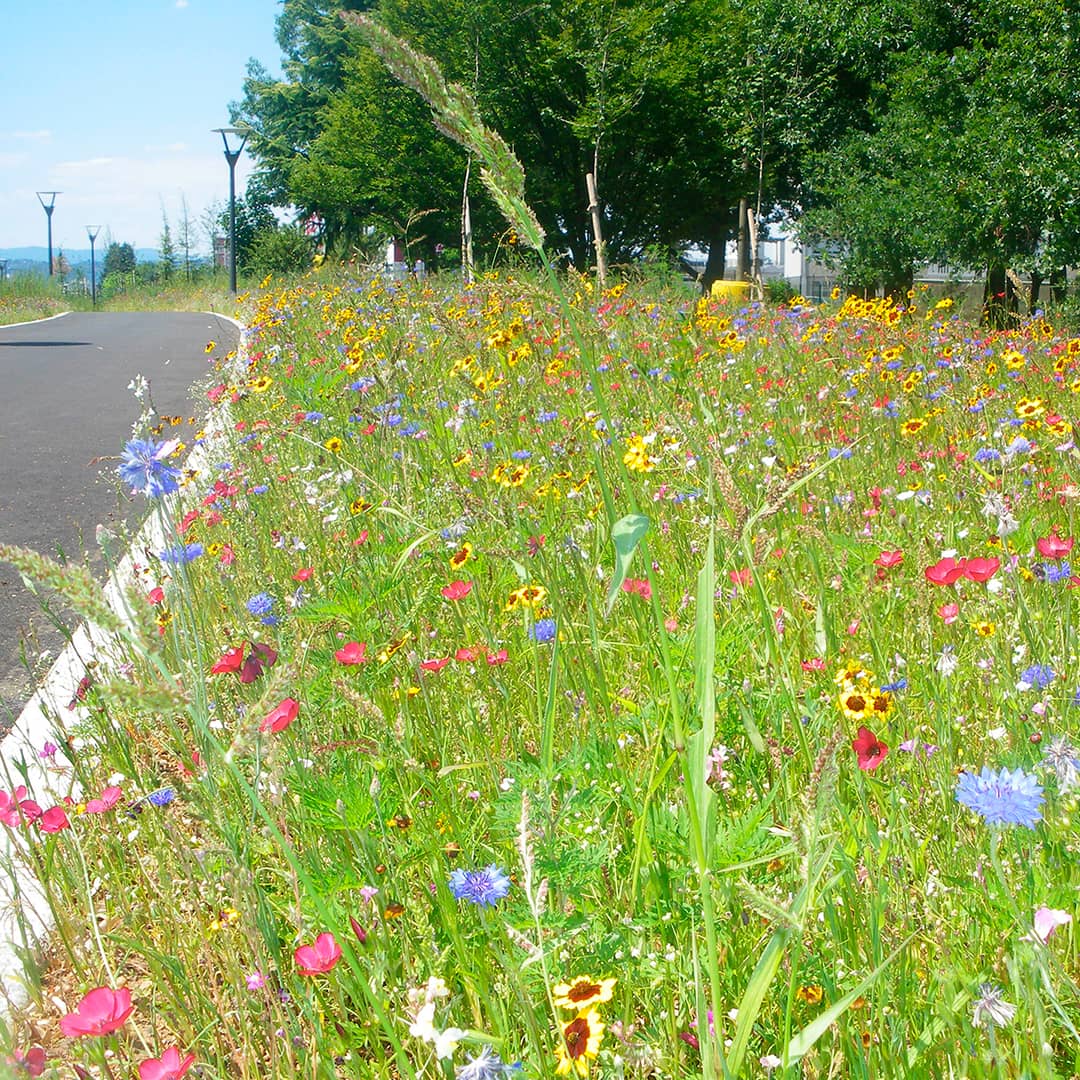 ---
Embellish and Manage Areas in an extensive Manner through establishment of a low-maintenance vegetation (mowing, watering, fertilizing).
Example : Parks, Industrial and Artisanal Business Areas, City borders and outskirts.
Benefit of Hydromulching against traditional methods : No need for soil preparation, so no growth of dormant, unwanted and/or allergenic species. Generally work executed on soils with an agronomic quality ranging from medium to poor.