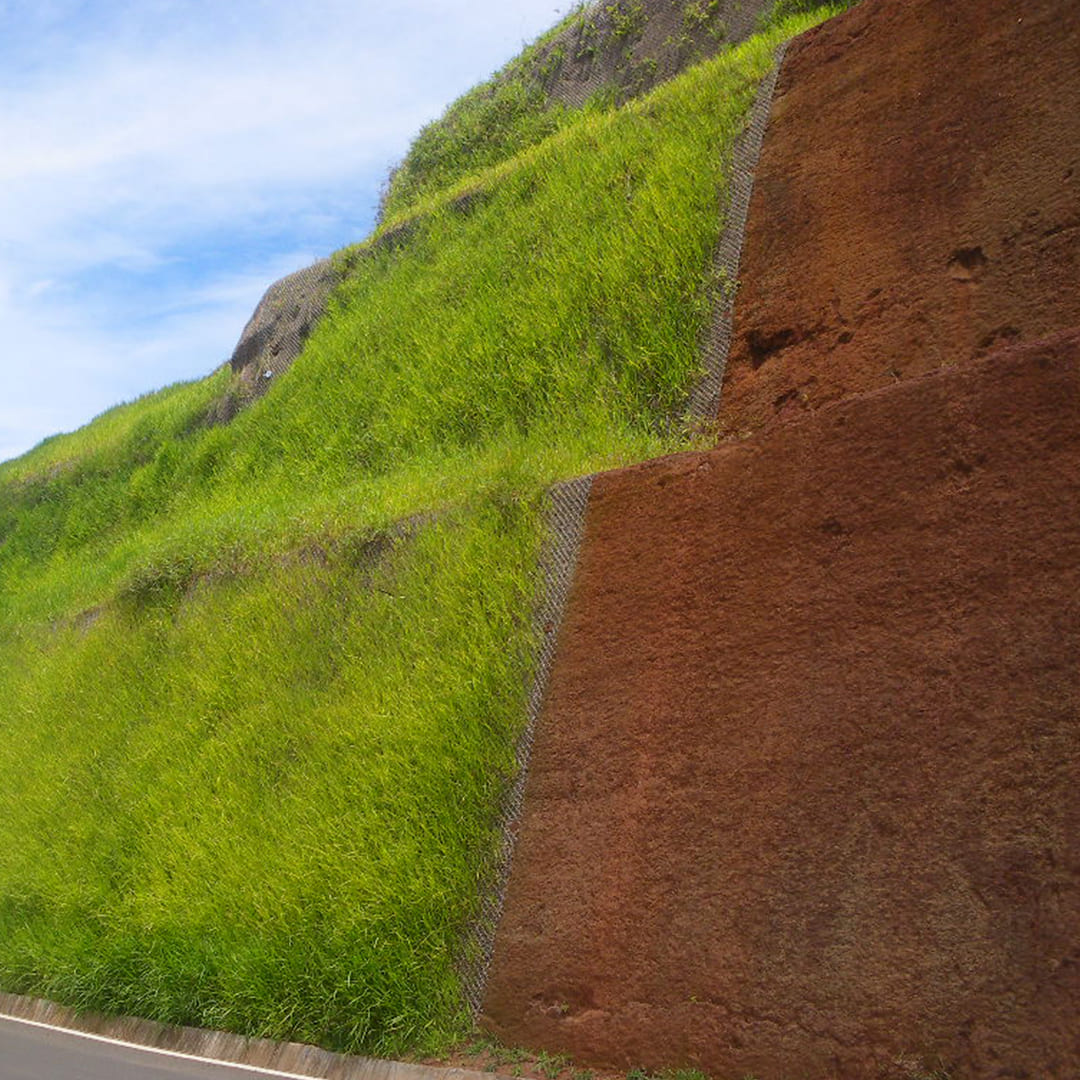 ---
Stabilization of an "instable" area by combining a pre-dimensioned anchor system with vegetation implanted by Hydromulching.
Examples : As an alternative to projected concrete, gabions, reinforced retaining walls, Reno blankets etc.
Benefit of Hydromulching : Allows integration but maintaining the integrity of the anchor system, right after the application. Maintains permeability and diffuses resurging (subterranean) water. Manages better the water flow after (heavy) rainfall over time. This solution also allows for creation of 'Islands of Freshness'.
Please note ! This solution will take in account an obligatory preliminary dimensioning study based on a complete Geotechnical Report. This report needs to contain on-site measurements following Euro-Code 7.