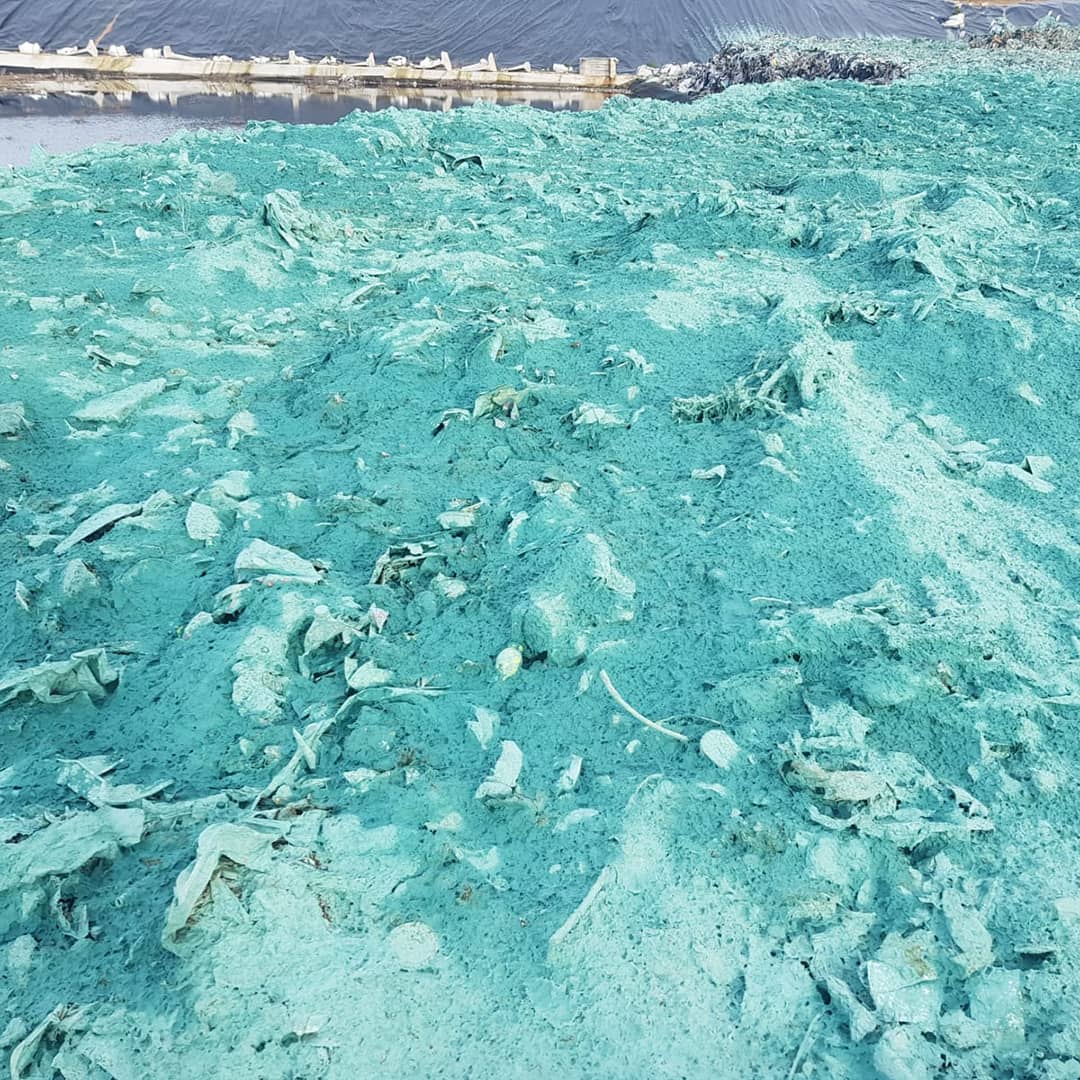 ---
Daily Cover on Landfills for non-hazardous and hazardous materials. An alternative to the daily application of "dirt"(sand) to limit blown-away litter and control odour.
Examples : Confinement after demolishing an industrial site, treatment or storage of polluted soils in stockpiles, transport of polluted soils.
Patented Process EURO-COVER n°11 59 548 and Pilot Project executed with SUEZ
Benefit of Hydrocovering by EURO-COVER « LF – Landfill »   : A quick application that does not require important human resources. Blocks litter against wind gusts, helps control smell. Allows waste cell optimization with up to 20% average, compared to the daily application of dirt.